🎃 Decorating for Halloween 👻 October 15, 2020

Some ideas for outside and inside your home that are easy and inexpensive to decorate for

HALLOWEEN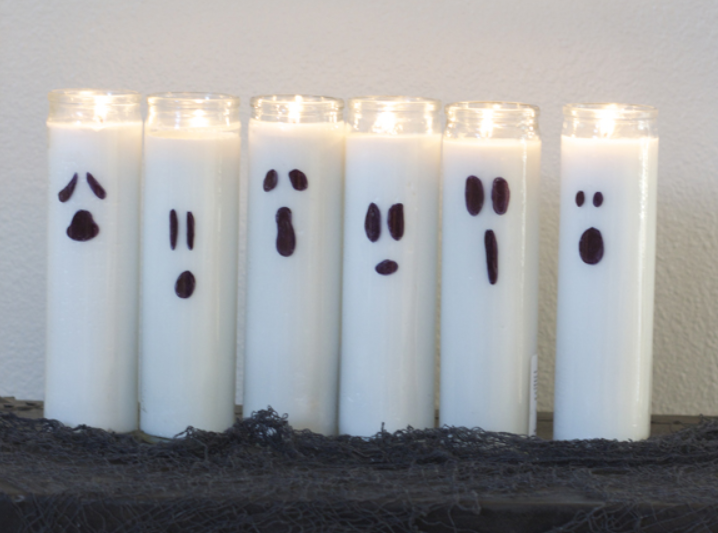 These white tall candles can be found at the Dollar Store long with some black paint or black sharpie. Using your creativity, you can design any ghost expression of your choice. These can be lite up outside or you can use them inside your home as well.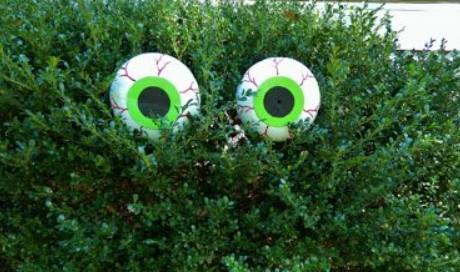 Do you have bushes in the front of your house and have no idea how to decorate? Here is something that can be a family activity. All you will need is two plastic pumpkins painted white; paint the bottom green; using a jar lid or a cup, trace a smaller circle and paint black. Using some red paint for the veins.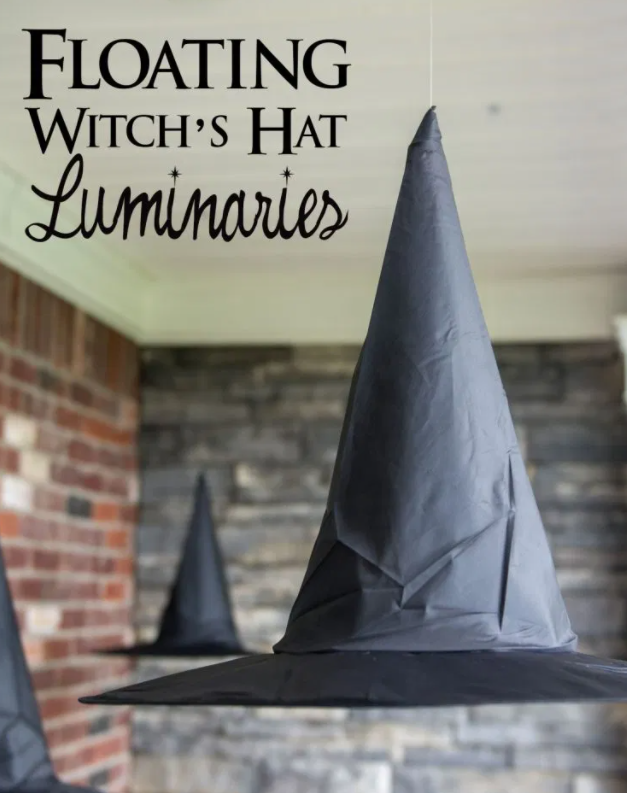 Floating witch hats hanging from your porch ceiling or from a tree in front of your home is what you are needing. All it takes is some fishing line, LED light sticks or glow sticks, safety pins and of course the hats.