Fall Home Maintenance Checklist August 20, 2020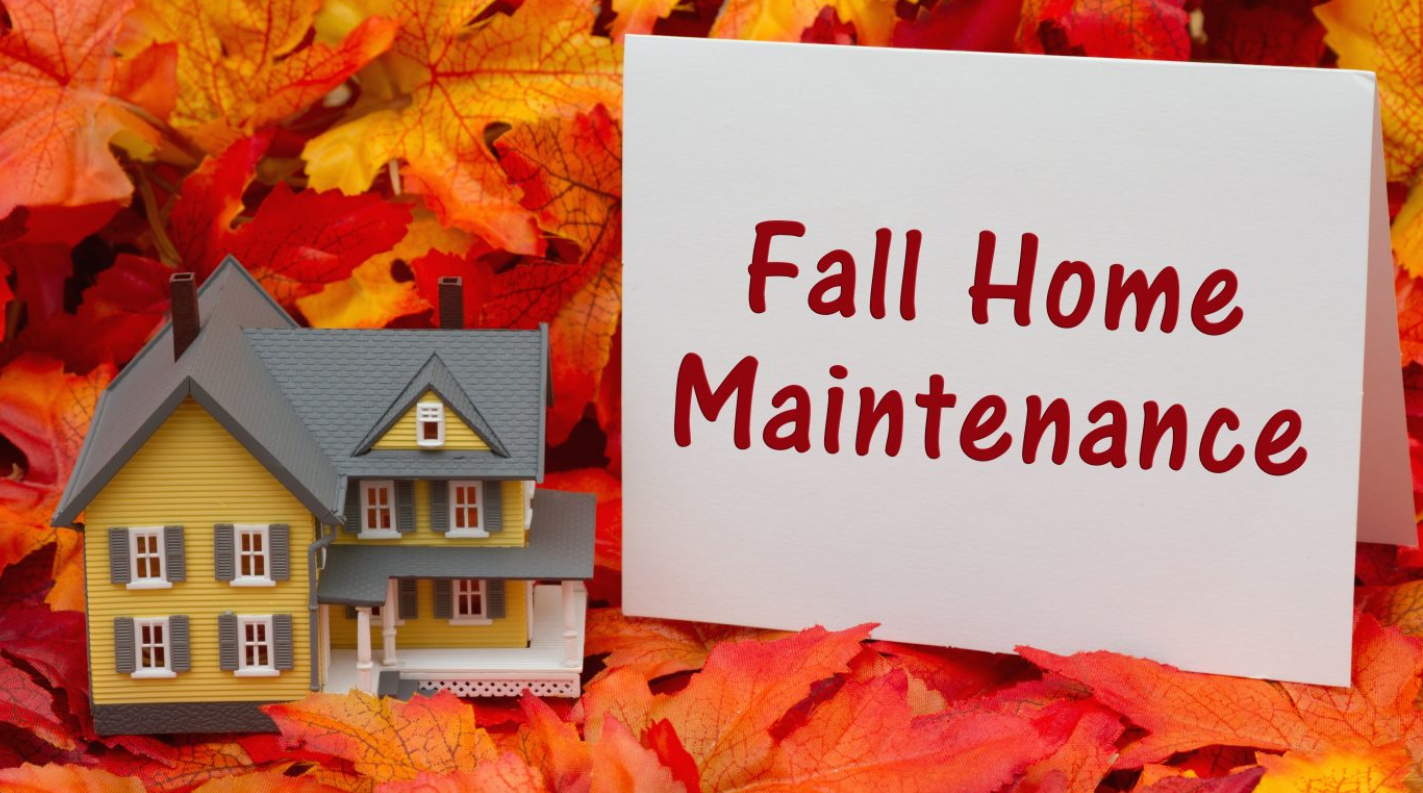 It's that time of the year to make sure everything is in your home will be able to go through fall and winter seasons. Take advantage of the nice weather to get the outdoor items done before the weather gets too cold and the rain starts.
1. Clean the gutters before the fall seasons starts and then continue to clean them throughout the fall. Keeping up with cleaning them throughout the season will help prevent build up of leaves and other debris.
Be sure water is not coming down behind the gutter and all the support brackets are securely in place. You also want to make sure that not only does it drain properly but it doesn't pool.
2. Change any summer screen windows to cool weather storm windows. Tip: if you are able to do change your door screens, do them as well.
Inspect and repair any loose or damaged window and/or door frames. This little detail can help prevent further damages and/or major repairs to the surrounding area.
Ensure that there is weather stripping or caulking around the windows and doors. Tip: this can help lower your heating bill.
3. Filters for your furnace and/or heating system should be replaced. Having these systems check by a licensed contractor to ensure these items are in working condition can help save you a tons that could end up in major repairs.
Another area to make sure ventilation is flowing properly and not needing any repairs is in the attic and the crawlspace. Make sure all vents in both areas are not covered and are clean to allow air flow.
4. Plumbing should be inspected and should be well insulated to prevent any pipes from freezing or bursting during the colder days. Tip: know how to locate and turn off the water shut-off valve, this will come in handy in case the pipes do freeze, you can prevent further damages.
5. Double check that all of the smoke and carbon detectors are installed and are working properly. Replace any batteries and/or the entire detector itself, if needed.